Seoul Food by Thiccc Sauce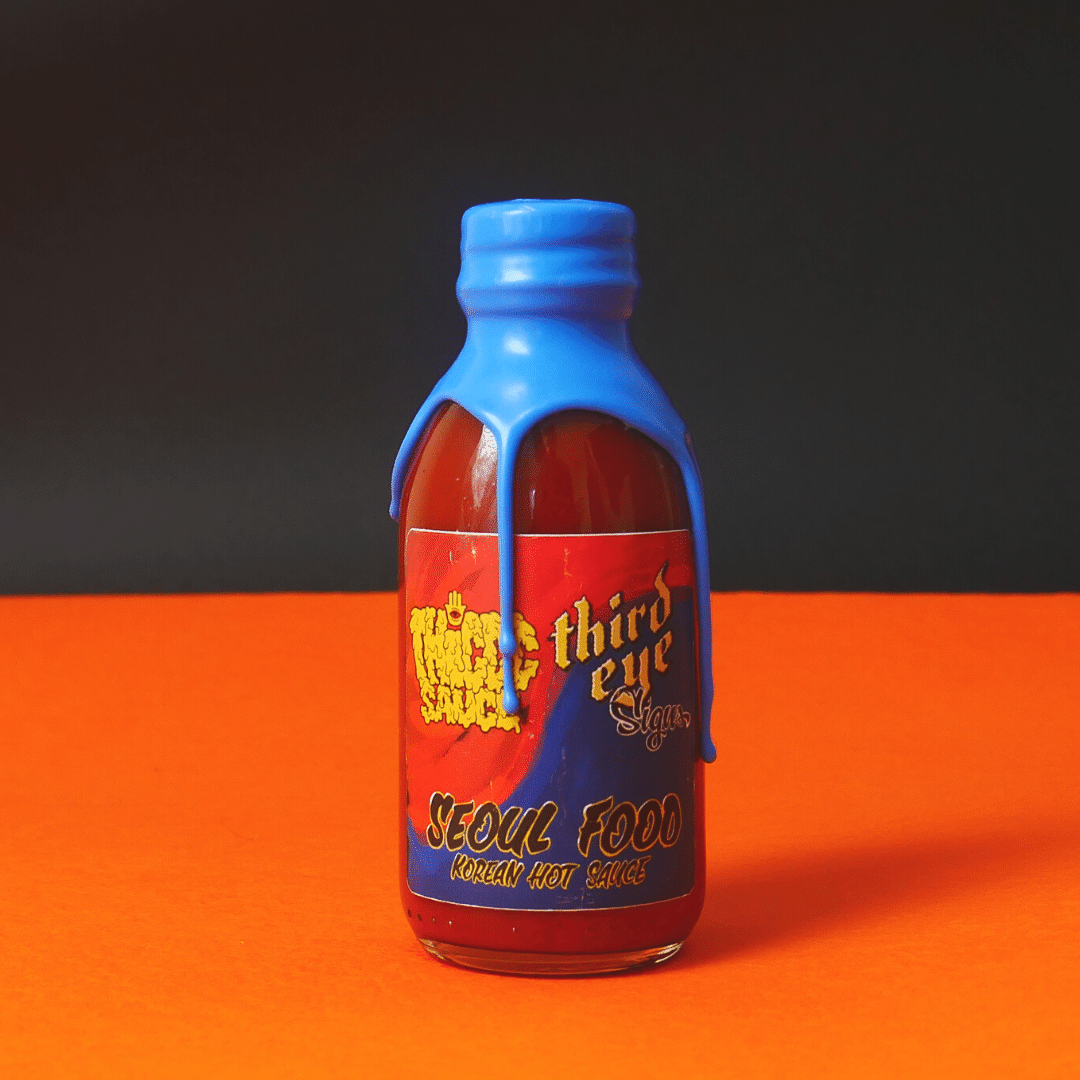 Seoul Food by Thiccc Sauce
Love our sauce? Leave us a review below!
This takes the traditional Korean Chogochujang dipping sauce and adds some Thiccc spice and signature hot sauce alchemy for a medium to high sweet heat. Each bottle is handmade and sealed in wax.

Ingredients: Tomatoes, tomato paste, gochujang paste, doenjang paste, soy beans, wheat flour, red jalapeno, scotch bonnet, rice wine vinegar, galic, soy sauce, maple syrup, brown sugar, ginger, sesame seeds, sesame oil, black pepper, shalotts, salt, xantham gum.
150ml
by Thiccc Sauce
In stock, ready to ship

Inventory on the way